Bike Experience Tenerife: Discover Our Cycling Services
At Bike Experience Tenerife, we are dedicated to providing exceptional cycling services to our customers. We offer a range of services designed to enhance your cycling experience and ensure that you have everything you need for a memorable adventure on the beautiful island of Tenerife.
Bike Rentals: Explore Tenerife on Two Wheels
We provide high-quality bike rentals, allowing you to explore Tenerife at your own pace. Our rental fleet includes a variety of bikes to suit different preferences and riding styles. Whether you're looking for a road bike, mountain bike, electric bike, or leisure bike, we have the perfect ride for you.
Our bicycles will provide you with optimal performance and an exceptional experience as they are well-maintained and checked regularly before and after each rental to ensure your safety.
Guided Tours: Discover the Best of Tenerife
Embark on an unforgettable journey with our guided cycling tours. Led by experienced guides, our tours take you through the most scenic routes and hidden gems of Tenerife. Immerse yourself in the natural beauty of the island, learn about its history and culture, and enjoy the breathtaking views along the way. Our guided tours are suitable for cyclists of all levels, from beginners to advanced riders.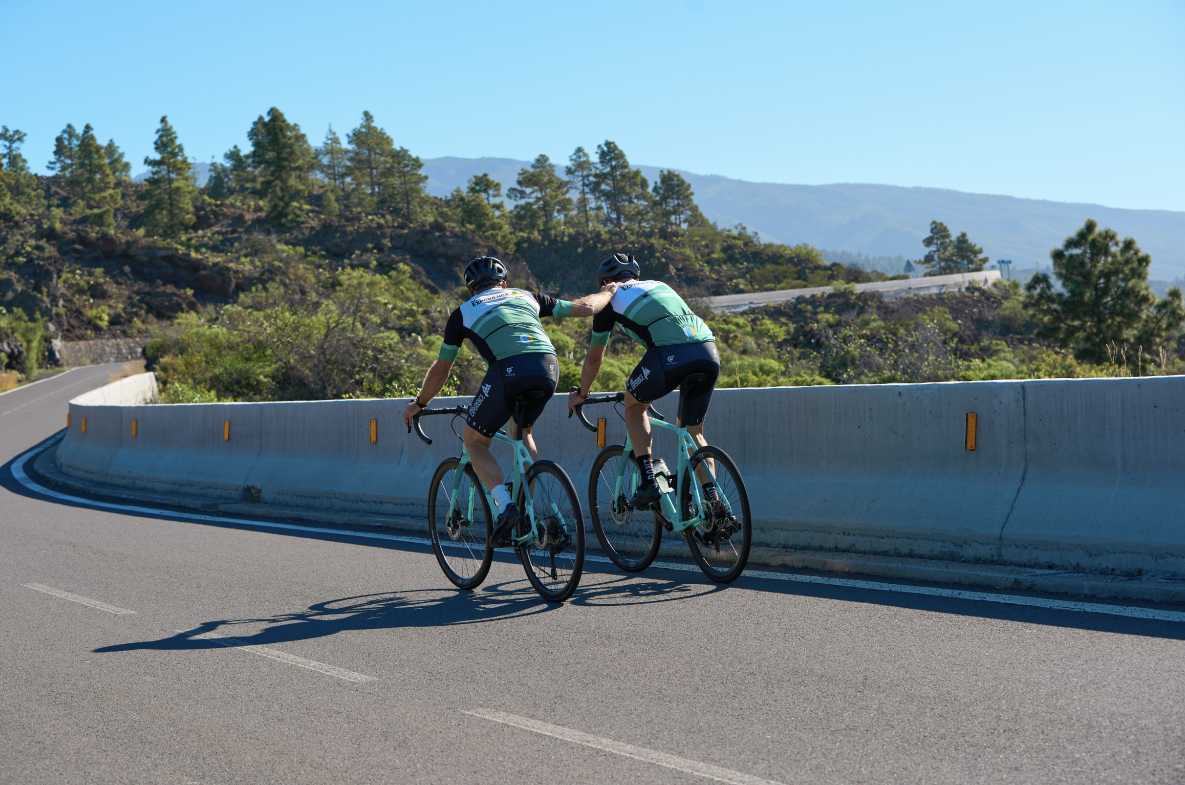 Cycling Gear and Accessories: Ride with Confidence
To enhance your cycling experience, we offer a selection of high-quality gear and accessories. From helmets and cycling shoes to cycling clothing and accessories, we have everything you need to ride with comfort and confidence.
Our knowledgeable staff can help you choose the right gear for your ride, ensuring that you're well-equipped for your cycling adventures.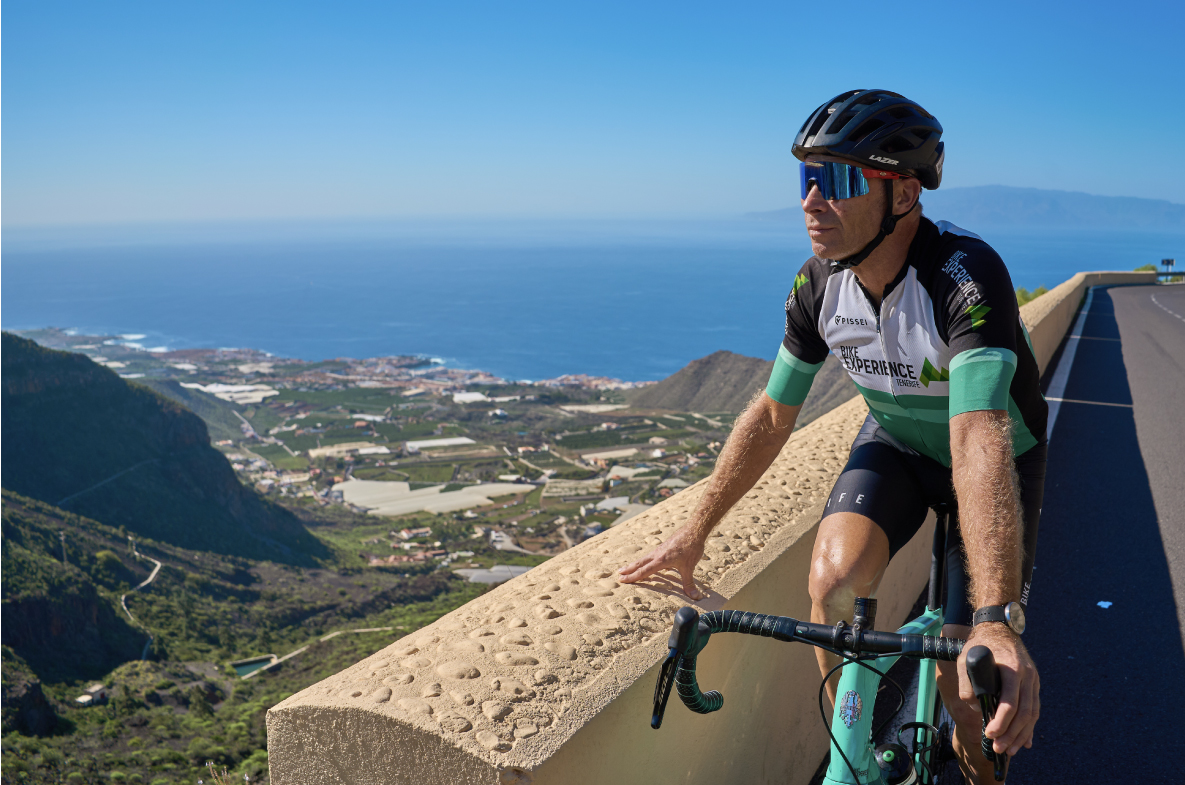 Bike Maintenance and Repairs: Keep Your Bike in Top Shape
We understand the importance of a well-maintained bike. Our experienced mechanics are available to provide professional maintenance and repair services for your bike. Whether you need a simple tune-up, a repair, or a comprehensive bike service, we have you covered.
We use quality tools and genuine parts to ensure that your bike is kept in top shape and ready for your next ride.
Personalized Advice: Your Tailored Experience
Our goal is to offer a cycling experience tailored to your preferences. Our expert team is on hand to give personalized advice on bikes and recommend the best routes and spots to explore in Tenerife. We're here to answer any questions and ensure you have the ideal cycling experience.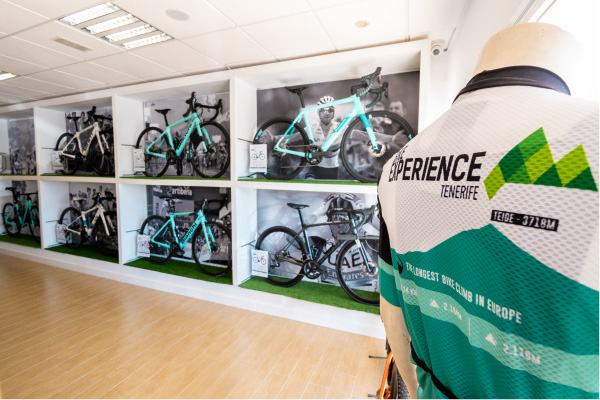 Delivery and Pickup Services: Convenience at Your Doorstep
To make your experience even more convenient, we offer delivery and pickup services. Simply let us know your location, and we'll bring the bike directly to you. Whether you're staying at a hotel, holiday rental, or any other accommodation in Tenerife, we'll ensure that you have your bike ready to go when and where you need it.
Online Booking: Reserve Your Bike with Ease
Our user-friendly online booking system allows you to reserve your bike in advance. Simply choose your preferred bike, select the dates and times, and complete your booking. This ensures that your bike will be available and ready for you when you arrive.
At Bike Experience Tenerife, we are passionate about cycling and providing exceptional service to our customers. We strive to exceed your expectations and make your cycling experience in Tenerife truly unforgettable.
Embark on an incredible cycling adventure with Bike Experience Tenerife and discover the beauty of Tenerife on two wheels!