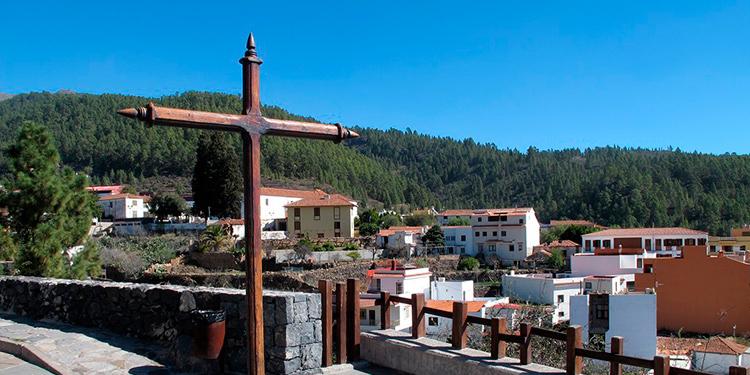 Today we reveal you one of the historical places of Tenerife. A place where some our routes passes through it. We are talking about to Vilaflor, the municipality the highest of Spain and today we will reveal you their historie and secrets.
Historians tell us that Vilaflor or Chasna (how the ancestral aboriginal called it) was a Guanches settlement. Guanche is the name of the people that lived in Tenerife before the conquest. But after the Spanish conquest, the aboriginal were forced to emigrate to other place, and Chasna was a quiet place and pefect to hide of conquistadores.
The name of Vilaflor was created by Pedro de Bracamonte a conquistadores. The legend says that Pedro saw a beautiful aboriginal when he come to Chasna and "vi la flor de Chasna" was the exclamation he said when he saw her, the phrase means "i saw the flower of Chasna".
Vilaflor is situated at 1400 metres of altitude and It is surrounded by Canary pino, one of this is"El Pino Gordo" a thousand-year-old pine which rises to 45 meters and circumference of trunk is 9.35 meters.
Another place you must to visit is the water mill that was built in 1644 and it is in perfect conditions.
And you also have to visit "El Paisaje Lunar" It´s a place that will leave you astounded!, it´s a volcanic landscape that is into El Teide National Park.
If you plan is to do a route with your bicycle and which passes through Vilaflor, now you have enough excuses to stop there.